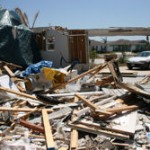 Living in Florida.....heck, just living in general, can put us into contact with natural and unnatural disasters of varying proportions.Most of us, if given the choice, would choose property damage over any other kind. As long as our loved one's are okay, most anything else can be repaired. The various types of damage that can occur are:
Wind damage (hurricanes, tornadoes, the unannounced storms).
Flood Damage (this is usually not structural in nature but can force rebuilds of otherwise good structures.
Fire Damage
Automobiles crashing into homes and other buildings.
Termite damage
Rot damage
Others.....
Many of these, whether being evaluated by an insurance adjuster, or the owner, or a contractor, require engineering evaluation.
[click to continue…]