Structural, Architectural and Construction Engineering
Serving the Orlando, Tampa, Jacksonville:
Professional Engineering Services - Residential and Commercial Structural Engineering, Architectural Engineering and Construction Engineering.
Services Include:
Design - Engineering is useless without a good design. There are many, many excellent Engineers but not many who also Design.
Engineering – A design is useless unless it will stand up to the forces of gravity, wind, rain and common use. There are excellent designers but not many are Engineers too. The integration of Engineering and Design makes for a better ultimate project.
Construction Experiences-30 years in the design/build business. There are creative designers, some Architects, and other who design projects that are impractical and end up not being built. A good design, well engineered, must be created with an understanding of how things will be done by the folks in the field. 
The Services:
Beautiful designs, customize, tailored and unique to You
Drawings that are well designed and accurate.
Stamped Drawings so permits can be obtained.
The Benefits: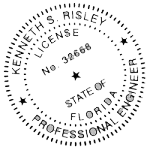 Professional designs and drawings that are affordable.
One stop service – all handled in one place - in-house
Personal, one-on-one service.
Competitive Fees. Contact me to discuss.