Design and Engineering
Planning to build? Need a design and plans?
In over 30 years as an owner, a designer, professional engineer and builder, I've learned the following:
We should not undervalue the value of good design and professional construction plans. Time and money spent here can save lots of money and hassles.
We should not begin building anything without custom-designed plans that are fine-tuned  for you.
It is important to begin construction only after fully understanding exactly how your project will look – from all angles.
It's best to find one person who has the engineering and technical know-how but who also has excellent design skills and imagination.
It's always best to work with a designer and Engineer who truly understands how construction is done in the real world.
The planning phase is no time to skimp.
But here's about me:
I'm particular. I'm not done until my client is happy and excited.
I design and engineer simultaneously to make sure it does not only look good on paper, but can be built.
As of this date (Since 9/11 up through  Late 2016) I have

designed and produced

engineered construction drawings for 590 clients.
As of this date (Since 9/11 up through  Late 2016) I have performed engineering services and certification for 746 projects - these do not include the ones I also designed.
Prior to 9/11, I designed and built 92 upscale homes and commercial projects. I was the designer, the engineer and builder. It was pretty much just me. I had superintendents at times, staff, as needed, but mostly managed the design and construction (through excellent subcontractors)  by myself.
Technology and marketing have changed through my career. My earlier designs were hand done. Marketing was "word of mouth". Today I use modern equipment and we have the internet and I have only recently began to collect testimonials and produce entries for any type of portfolio. So, check out my
GALLERY
, and
TESTIMONIALS
. All are recent. Do this for other design professionals as well. You can learn a bit more about me on my
ABOUT
page. I wish you best of luck - and hope we get a change to chat about your own project.
What is Custom Design?
Custom Design is for you and only you. It is not a floor plan from the internet. Building a new home is a custom process and this custom process should include design as a custom process. A home is an important expression of individuality and this can only be achieved when it is custom designed. 
Why Custom Design?
Plans from the internet RARELY meet all your needs. Additionally, they RARELY are prepared properly for construction. Builders can spot internet plans instantly and immediately know that the client likely is looking with price being his most important concern. The builder also knows that the plans will mostly likely have to be redone and engineered, especially if permits are necessary. Scanning through already-designed internet plans is not a bad way to begin, but is best used as a "seed" to the development of unique and custom ideas for one's own home. Approaching a builder with a set of well designed custom plans indicates a degree of sophistication and knowledge about the process. It will usually lead, ultimately, to the best deals and the most satisfactory product.
Cost Comparison?
Considering everything, the cost of a custom designed home is often be less expensive than purchasing an internet plan. This factors in redesign costs, engineering cost and even "value-engineering" that can and should be done to make construction less expensive and more in keeping with local traditions and expectations.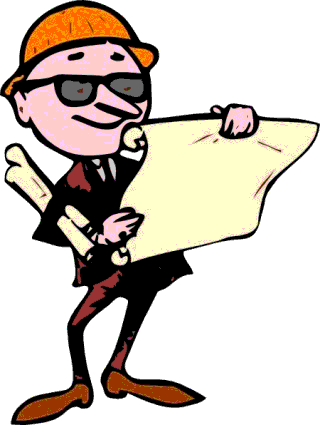 Why is Engineering Important?
Engineering is where science and art meet. Good engineering is nearly invisible yet stands the winds of time and the forces of nature. We don't necessarily see the engineering  – but we see the result. Homes, just as any type of structure and created space, should be efficient and strong. Combine this with the art of design and one achieves the best of all worlds. Engineering is based not only on knowledge from the Universities, but also on time-tested, non-ivory tower experience and knowhow.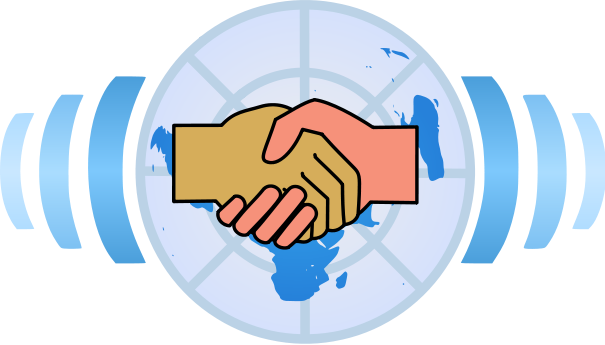 Computers and Connections are Important
Distance is no longer a factor in important relationships (I'm not talking about marriage, of course). We can have amazing, full-service flows of information and communication with folks situated anywhere on the globe. Modern design is three-dimensional. Gone are the days of trying to decipher flat blueprints wondering what it is going to look like. This takes all the risk out of having a design created for you. You will KNOW what it is going to look like. You will be able to tour it in the virtual world on your computer in the comfort of your own home. Computer screens can be shared. Meetings are better than they were 20 years ago even when we had them face to face (in person) in the designer's office.  
Ken Risley - Designer & Engineer
Do you have an idea? Have you seen something you like, at least in parts, but can't really pull it together into one package.  We create any type of architectural style including: Victorian, Frank Lloyd Wright styles, Early 20th Century, Modernist (contemporary and unique), Spanish, Mediterranean,

* Note - I'm not an Architect. I'm a Registered Engineer and have been producing beautiful designs for decades. Engineering and Architectural Seals, legally, are of equal value . I've written a "tongue and cheek" article about "The Word Architectural" in the link below.

 Craftsman, Florida Cracker, Hangar (airport) Homes of many styles, Cottages, A-Frames, Mission Homes, Multi-Story Homes, Stilt Homes, Beach Homes, and many more standard and unique styles.

Winner of the Aurora Award for Design Excellence

Combining the Art and Science of Design and Engineering.

See More About Ken Risley on the "

About

" page.