Jumbolair is a private use, gated community in central Florida which stands as one of the most upscale neighborhoods of its type in United States. Before I knew anything about it I used to notice on my cross-country flights north from Tampa that there was this massive airport runway out in the middle of nowhere. When one flies over it one is struck by the sheer size of the runway, both length and width. The runway is 7550 feet long by 210 feet wide – I can practically land my airplane on it crosswise. There is a second runway which is grass which is 3640 feet long by 100 feet wide though it is easily lost by its dominating brother. This runway can easily accommodate large jets and several of the folks living in jumble air do, indeed, fly jets.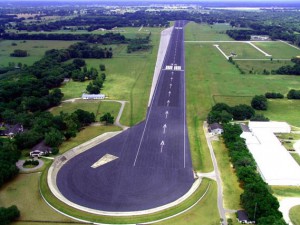 The property was developed by Arthur Jones who was the inventor of the Nautilus. It is currently managed by Terri Jones.
There are a wide variety of homes in this community most of which have values over million dollars. Most are exquisite estate type homes safely nestled behind a breathtaking and guarded gate. Jumbolair also offers a 9000 ft.² banquet hall which can comfortably seat several hundred people. It's a great place for social functions such as weddings and corporate events.
This community truly sets the "gold standard" for residential aviation communities. It's location in central Florida is one of the greatest places in the country to fly. Jumbolair is surrounded by a multitude of other much smaller fly-in communities in Marion County and throughout the entire state of Florida. Marion County is unique in its rolling hills and majestic oak trees; somewhat different than we see in most areas of Florida.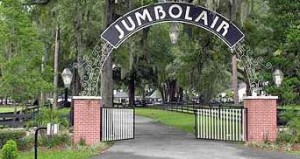 I personally moved to Marion County myself nine years ago because of the beautiful countryside and topography. I don't live in Jumbolair; I'm about 18 miles south east of it, but I am able to partake in the richness of the area.
Phase 2 homesites are now available numbering about 20 ranging in size from a bit over 2 acres to a bit over 4 acres each. The covenants are designed to protect the nature of the property. Homes can have a minimum of 3800 ft.² of air conditioned space exclusive of a garages, hangars and porches. Two-story residences must have at least 4500 ft.² to help keep the footprint to a feasible size. Due to the wide variety of architectural styles presented, each design is considered on an individual basis by the Architectural review committee for approval. No roofs may have asphalt shingles: tile, slate and wood-type roofs are the acceptable finishes. If considering purchasing in this community make certain that you study the covenants carefully as they will become part of the purchase of the property.
Due to its superlative architecture and many recognizable names who live there, Jumbolair has been featured in many prominent magazines including Architectural Digest, Pilot Magazine, Private Pilot and others.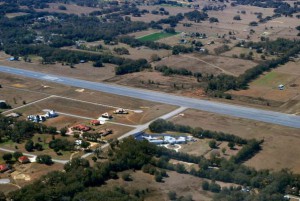 If you're looking to live in central Florida, experience year-round flying conditions that exceed most other places in the United States, enjoy a nearby charming town of Ocala, and experience one of the finest flying communities in the United States, you are encouraged to check out Jumbolair.  Click here to learn more.