In Lafayette, Indiana, home of Purdue University, is nestled the flying community called Timberhouse Aero Estates. This small and peaceful community, consisting of 23 estate size lots, is perfect for any who love aviation, horses and outdoor activities. The property is less than an hour away from the Indianapolis Speedway and less than two hours away from Chicago.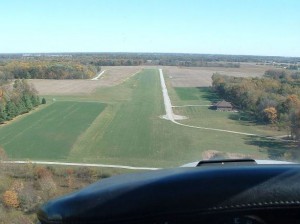 Lot sizes vary between 2 and 11 acres each. And even though this community is near the conveniences of medium and large cities, it still is a country setting for folks who want to horseback ride or even participate cross-country skiing.
The community consists of 125 total acres carved out of the surrounding 400 acre farm called Timberhouse. It is relatively new with most of the 23 lots available for sale as of early 2014.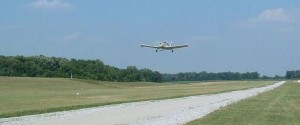 The runway is a 3000 foot long grass runway. Personally, I love grass runways especially if they are maintained well. This particular runway appears to have been well designed with drain tiles having been run the full length of the runway which carry moisture away from the runway surface. If you want to fly in there to check it out, the Unicom frequency is 122.75. The runway is lit.
The covenants are relatively simple with strategic rules to maintain the aesthetically pleasing nature of the community. Home sizes must be at least 2000 ft.² and hangar sizes must be at least 1600 ft.². If you are building there, it is not required that you build the hangar but you must place the home on the property in such a way that a hangar can be eventually built either by yourself or a future owner.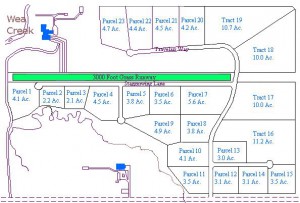 This appears to be a charming community located in the Midwest near enough to key educational and business areas to suit either those still active in the work world or those desiring to retire to a country setting.
Click here for more information.